Description
FUSION™ IS UNLIKE ANY OTHER PAINT ON THE MARKET!
Fusion Mineral Paint – Cobblestone. This warm grey is inspired by winding cobblestone roads – equal parts romantic and sophisticated.
Pair with:
Bedford for a truly traditional look
Homestead Blue to bring a laid back vibe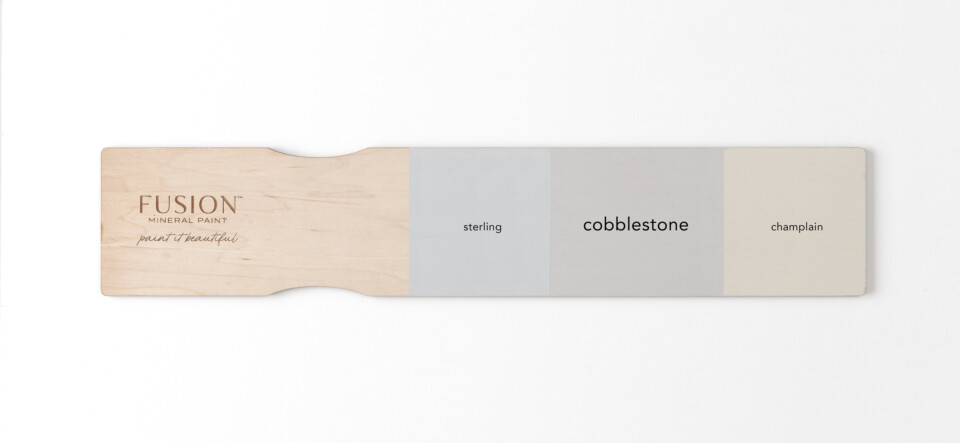 This neutral really shows its warmth when compared with our Sterling colour on the Left a pure cool toned grey.
When compared with our creamy neutral, Champlain on the right Cobblestone looks like the perfect warm neutral.
SIZE: 37ml or 500ml
Fusion™ is not the average paint that you buy at the hardware store. Each and every ingredient in our formulation is carefully selected, evaluated and tested to the strictest quality control measures to ensure a superior performing paint.
Each batch goes through rigorous quality control ensuring that the paint will not separate or harden in the container for 7 years. We are able to achieve this by using only the best available ingredients on the market. Our formulation is 100% uniquely ours, formulated from the ground up. You will not be able to find a duplicate on the market that compares!
Fusion™ colours are non-toxic, lead-free, virtually odourless and contains no ammonia or formaldehyde.